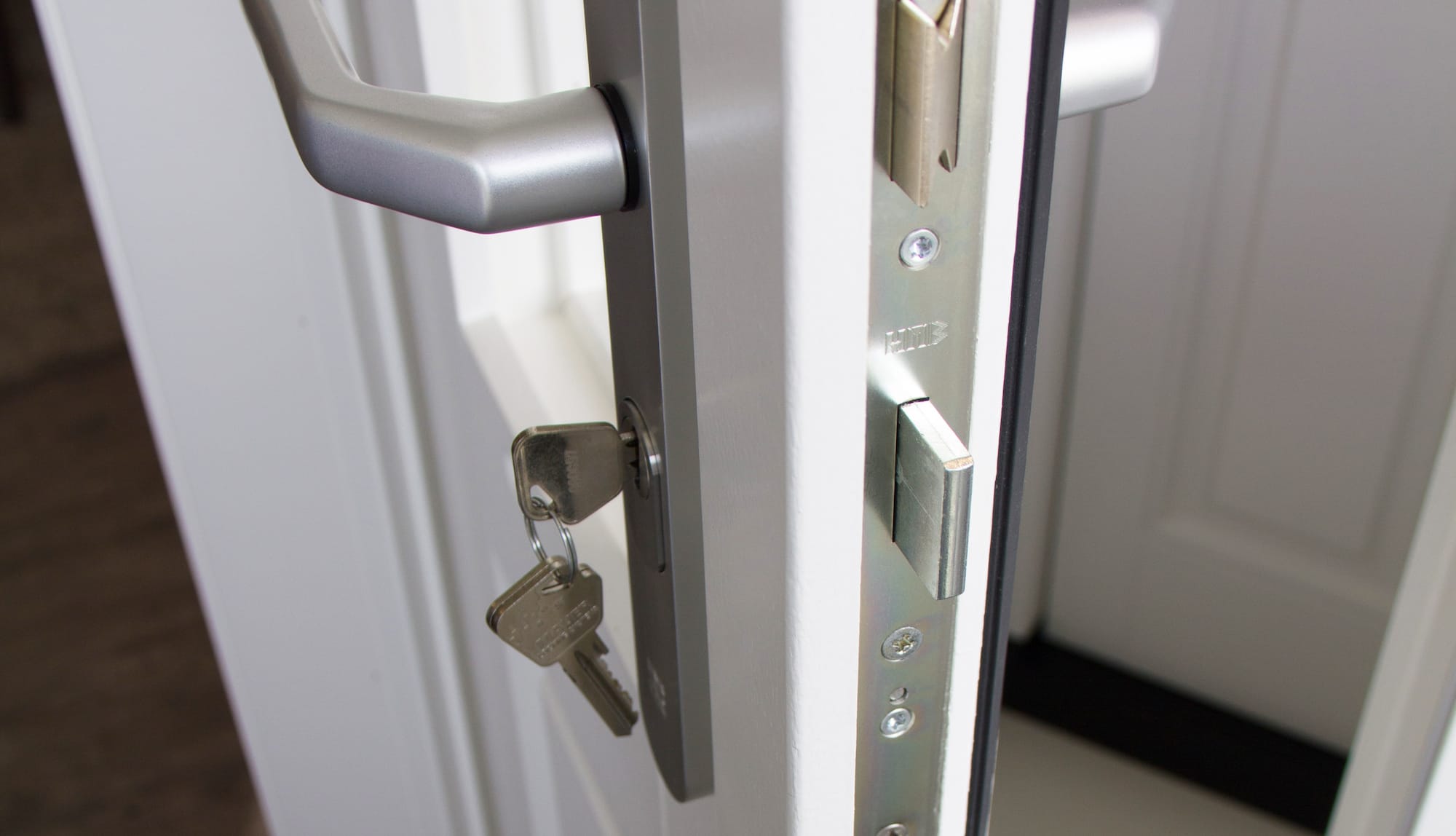 31 Mar

Secure Multi Point Locks for the residential & commercial door market now available from Bellevue Architectural

Bellevue Architectural launches their new range of secure Multi Point Locks for the residential & commercial door market. Three points of locking on a door is far stronger than one. Be safe, be secure with HMB.

In todays' chaotic and security conscious world, securing a door has never been a more serious consideration. The ramifications of getting it wrong can be beyond imagination. With over 35 years of door locking experience behind them, Bellevue Architectural understands that door locking hardware selected must provide a sense of assurance and comfort that the customers security requirements have been met, and their expectations are exceeded.

Securing a door traditionally has been left to a lock with a single point of engagement within the doorjamb, easily broken with enough force. Now with the release of the HMB family of Muli Point Locks, doors can now be secured at their top, middle and bottom of a jamb. Creating an almost impenetrable level of security compared to a traditional single point locks.

Three points of locking on a door is far stronger than one. Be safe, be secure with HMB.

Made 100% in the Netherlands and conforming to the highest EU security standards, HMB's range of multi point locks are now available across Australia and New Zealand. Multi point locks provide a superior level of security over traditional locking systems due to their steel construction, three latching bolts and separate dead bolt. Making them ideal for environments where security is a must have. Doors that must be secure.

These new locks can be used with door handles; entry pull handles as well as doorknobs in any combination. Key and cylinder version are available as well as fully automated electric self-engaging and self-opening versions.

By combining the locks with keypads, master keying and bio finger print readers etc. as well as integrating them into existing home and office security systems makes the HMB range of Multi Point lock range a must have for any security conscious customer.

Keeping them out is what HMB does.

Top end security is now not only for the top end of town.

"From the outside, the HMB lock looks like your regular door lock, but within the door, the lock has two chambered hook bolts at the top and bottom of the door, as well as the usual center dead bolt.", said Mr Aaron Midler of Bellevue Architectural.

"With HMB multi-point door locks, smashing at the handle or around the lock won't break the door open. These door locks stop burglars in their tracks", says Mr Midler.

The HMB range is now available through Bellevue Architectural or its distributors around Australia and New Zeeland.

Get more information about the HMB Multi-point Locking System here or contact Bellevue Architectural helpful staff on Ph: 03 9571 5666 or email hmb@bellevuearch.com.au for more information.